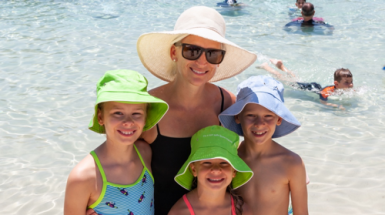 ….but there are risks:  why protecting your child's skin is so important.
Queensland kids are lucky – they get to frolic in sunny weather almost all-year round.
But for all its benefits, our tropical climate also has its risks. The Sunshine State is the skin cancer capital of the world, a title we have held for several years.
It is, however, a tag that we can shed if we improve our sun safety behaviours, especially among children.
Article by Queensland Health
Leave a reply